10 Ways to Improve Your Website Design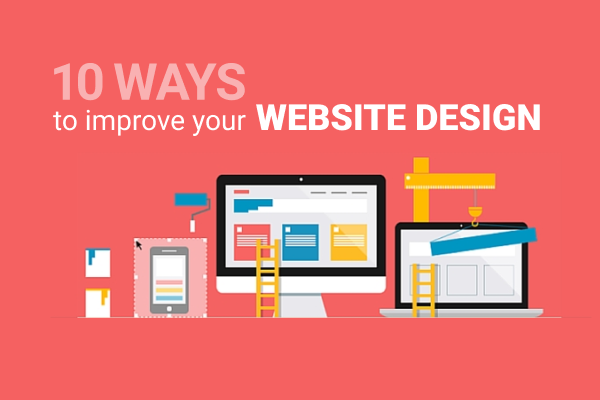 Nowadays, a company's website is similar to the first handshake with someone—it represents the good (or the bad) start of a potential cooperation. However, a handshake is more than a form of greeting.
A handshake establishes trust while giving you the power to diminish the negative first impression. The same thing goes for a website.
A website should be as strong as a CEO's handshake. What does this mean?
No matter the market, companies are becoming more and more competitive and customers/consumers more and more impatient. Your visitors need great content to sweep them off their feet.
In a study Web design: A key factor for the website success from 2009, authors Carlos Flavián, Raquel Gurrea and Carlos Orús put an emphasis on the importance of the website design.
Authors stated that a good website design has an impact on online consumer's perception and behavior. Furthermore, authors defined originality and creating a website from demand's perspective as one of the key factors of a website design.
There are many benefits of putting an effort into improving your website design:
customers are able to recognize your brand in all forms of communication,
building trust among your consumers,
a chance to differentiate amongst all the other content e.g. use the gradient.
If you are interested in making a good first impression, be sure to follow these 10 steps.
Want to share this image on your site or/and social media? Just copy and paste the code below.
<textarea onclick='this.focus();this.select()' style='width:700;height:400'><p><strong>Please include attribution to kolosek.com with this graphic.</strong><br /><br /><a href='https://kolosek.com/10-ways-to-improve-your-website-design/'><img src='https://kolosek.com/content/images/2018/02/Infographic-main.png' alt='Infographic-website design' width='720' border='0' /></a></p></textarea>

Or the horizontal version:
<textarea onclick='this.focus();this.select()' style='width:700;height:400'><p><strong>Please include attribution to kolosek.com with this graphic.</strong><br /><br /><a href='https://kolosek.com/10-ways-to-improve-your-website-design/'><img src='https://kolosek.com/content/images/2018/02/Infographic-horizontal.png' alt='Infographic-website design' width='1101' border='0' /></a></p></textarea>